Documents needed to get married in Cuba

Quite often our clients feel overwhelmed when trying to understand the requirements they need to get married in Cuba. We have extensive experience doing the translations and also helping our clients with the legalization of their documents. Here are some examples of the types of documents you will need to get married in Cuba, which are the documents that the Cuban consulate in Toronto requires.
You will need the original documents or a certified copy of them plus a notarized translation into Spanish (if the documents are not in Spanish) per each document.
Single

Birth Certificate
Single Status Affidavit

Divorced

Birth Certificate
Divorce Certificate
Single Status Affidavit

Widowed

Birth Certificate
Marriage Certificate
Death Certificate
* If your documents are not from Canada, the requirements are different. Contact us for more information. (416) 244 4831 or adriana.whiteside@gmail.com
Documents to translate into Spanish
---
Birth Certificate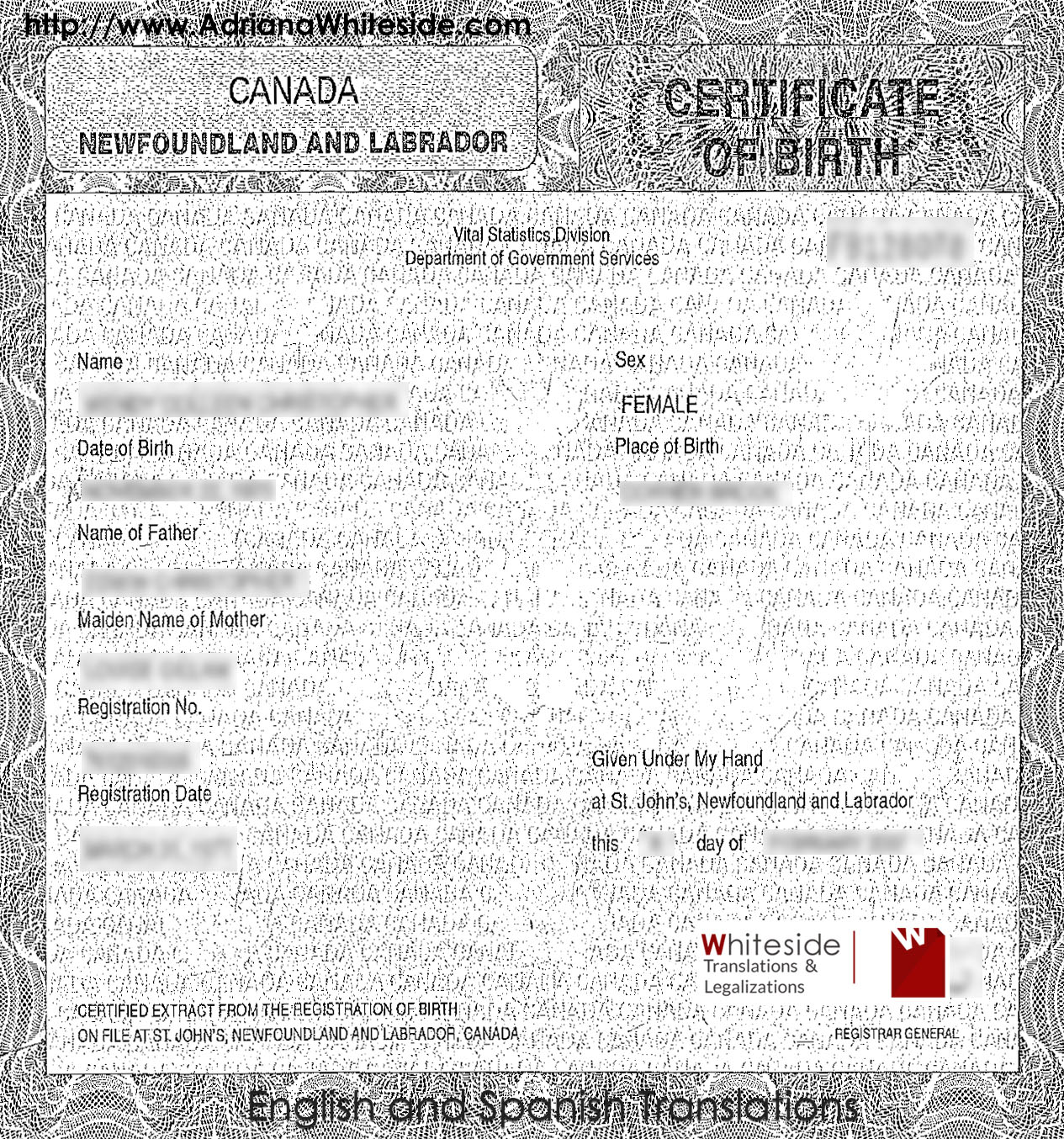 ---
Divorce Certificate
For Ontario it has to be form 36B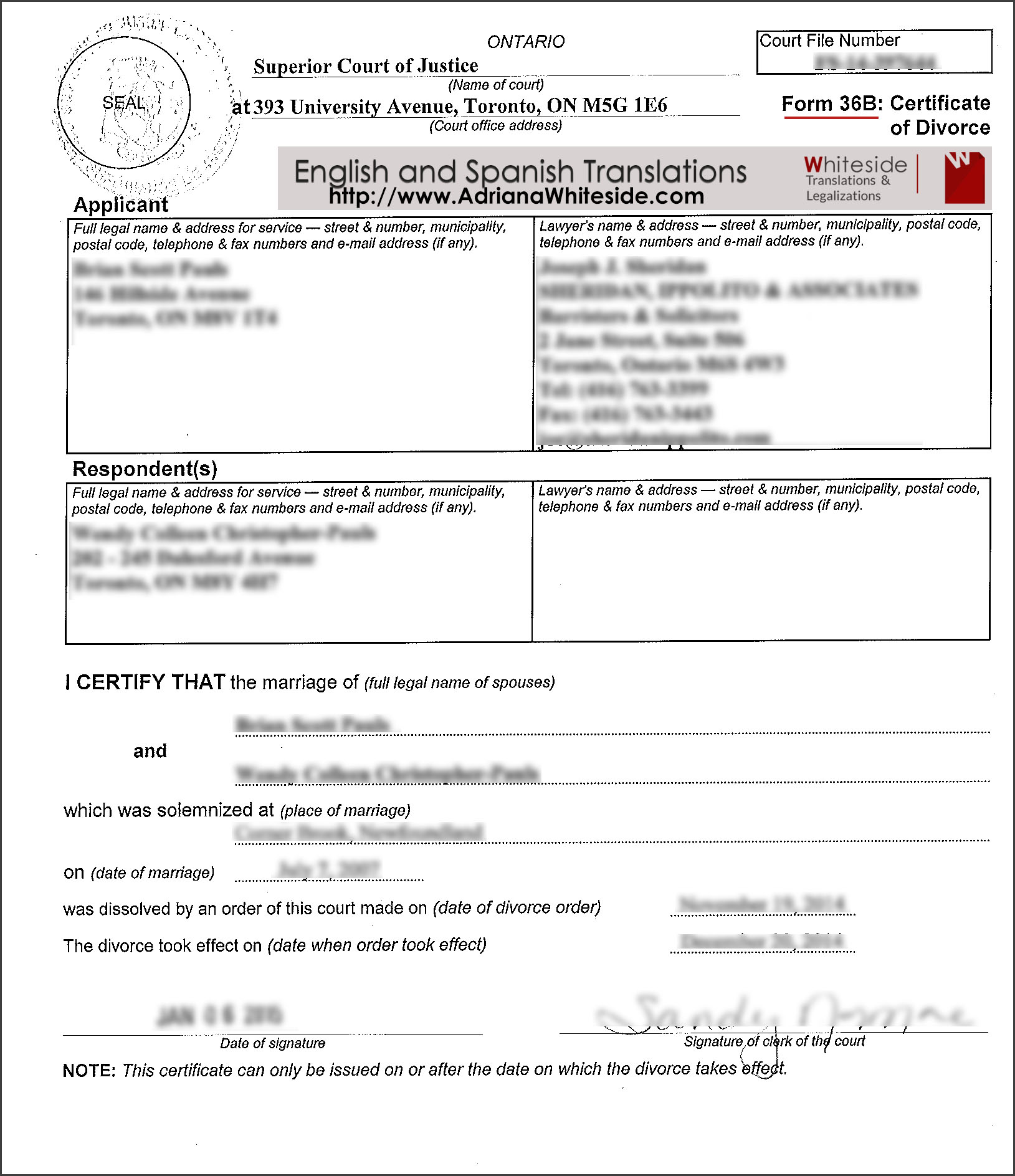 ---
Single Status Affidavit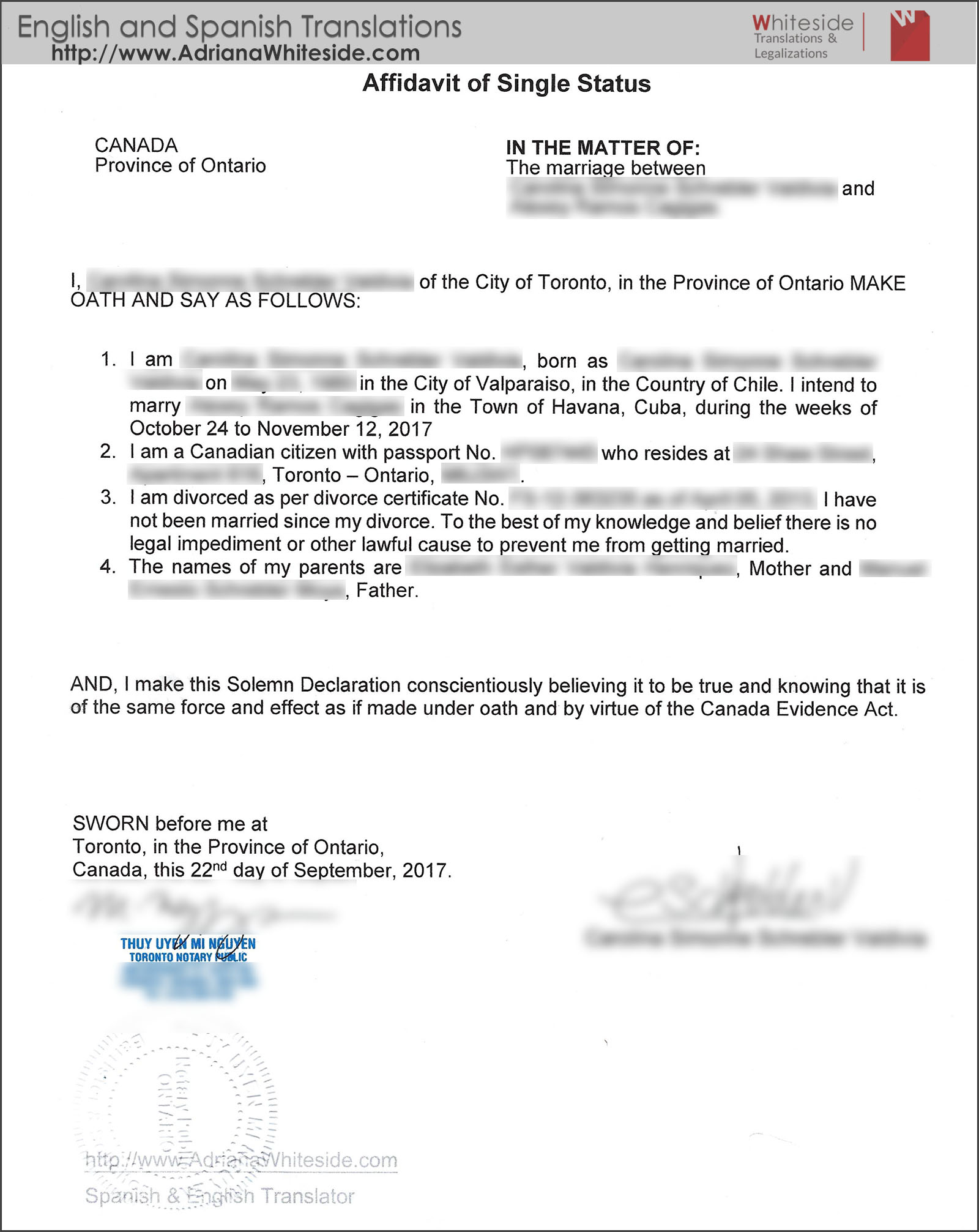 ---
Single Status + Identity Affidavit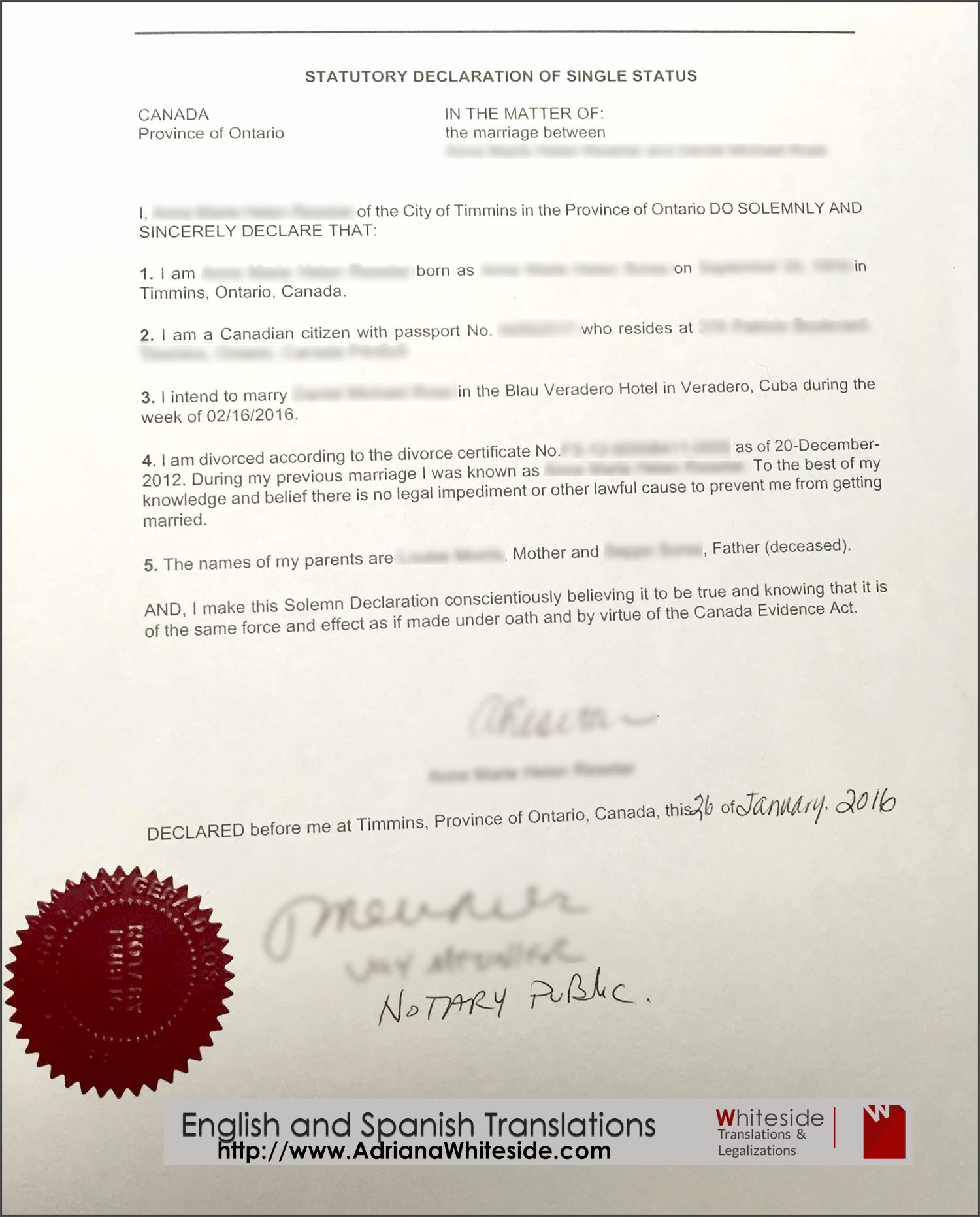 We deliver throughout Canada
British Columbia, Alberta, Saskatchewan, Manitoba, Ontario, Quebec, New Brunswick, Prince Edward Island, Nova Scotia, Newfoundland, Labrador, Yukon, Northwest Territories and Nunavut.
Adriana Whiteside
English and Spanish Translations
adriana.whiteside@gmail.com
Professional Spanish Translator in Toronto
(416) 244 4831

Traductora en Español e Inglés en Toronto, Ontario --
Spanish and English Translator in Toronto, Ontario